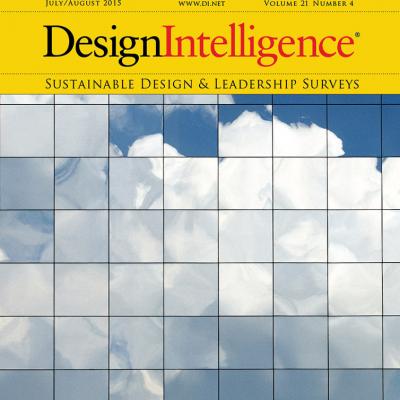 Gail Vittori Named One of Most Influential Sustainability Leaders of 2015
Co-Director Gail Vittori is recognized as one of the most influential sustainability leaders of 2015 in DesignIntelligence's Leadership Survey, introduced two years ago. DesignIntelligence states "Since the first Design Futures Council Leadership Summit on Sustainable Design 15 years ago, the DFC has gathered information, statistics, and success stories on sustainable design. We have come to understand better the challenges, scenarios, and models requiring leadership ingenuity."
On the history of the survey, DesignIntelligence writes, "Two years ago we introduced the first ever DesignIntelligence Leadership Survey. These individuals were chosen to receive the survey based on their positions of leadership within firms that exemplify best practice."
Read more and purchase the survey here.