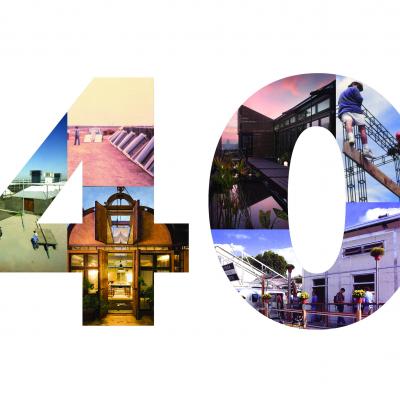 Join us on the Road to Our 40th Anniversary!
2015 marks The Center's 40th Anniversary. We're dreaming up ways to celebrate the serious commotion we've made - advancing sustainability in Central Texas and beyond - and share with you our vision for the future. Expect some big upcoming announcements, including an invite to a 40th birthday bash in early November.
In this year of reflection and looking ahead, we'd love your feedback. What are your favorite memories of The Center? What is important for us to address in our future, both from a programmatic and facilities/infrastructure perspective? Use the hashtag #Center40 to take part in some serious online commotion. And stay tuned for updates on the 40th Anniversary festivities - we want you to be a part of our maximum potential future!
DONATE NOW to Support the Next 40 Years of Serious Commotion!
And follow us on Facebook, Instagram, and Twitter for additional updates!