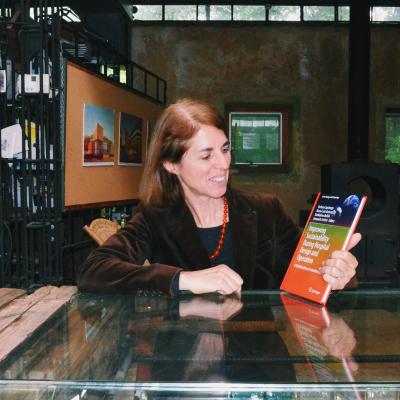 Co-Director Gail Vittori Authors Foreword in Book on Sustainability in Hospitals
Co-Director Gail Vittori is featured in the book Improving Sustainability in Hospital Design and Operation, as the author of the foreword. She introduces the book's content by explaining the importance of transforming healthcare facilities into sustainable systems that produce less waste, positively affect the health of the patients, and support the surrounding community. 
Currently there is minimal data on the correlation between sustainable hospital practice and the life-quality of patients. Yet, if more research were to be done, hospitals would see that sustainable healthcare practices produce clear, positive results in patient life-quality. 
The book provides the tools needed to facilitate the sustainable transformation of hospital design and operation.