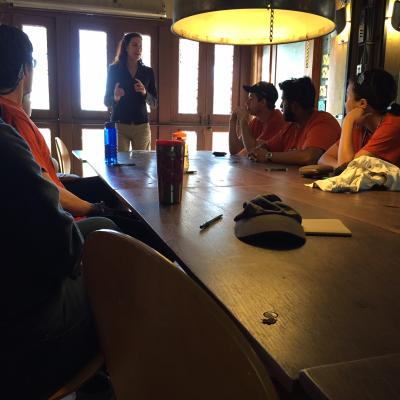 The Center Welcomes Missouri Public Policy Graduate Students
A group of six Public Policy graduate students from the University of Missouri have decided to use their spring break as an opportunity to volunteer with us, here, at The Center. The students, on a week-long alternative spring break trip, will be working on a variety of projects such as the 2007 Texas A&M Solar Decathalon renovation, the Ecology Action of Texas Circle Acres Shade Structure, and will additionally be conducting policy-based research. Today is only their first day and we can already feel their contagious charisma! 
Photo to left: University of Missouri students at orientation.