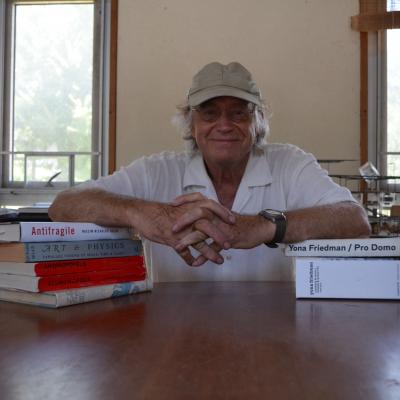 Co-Director Pliny informs his ideas about design through extensive reading on a wide range of topics. Currently, a favorite author is #LeonardShlain, whom Pliny says has written "...highly influential books I have been able to take into my everyday way of thinking about things." In his book, "The Alphabet Versus The Goddess" (originally recommended to Pliny by Center alum, Aide Fitch!), Schlain speaks to the importance of icon and imagery. Pliny also sees icon and imagery as important ways to communicate ideas and The Center's work is abundant with icons, images, and visual media, which help us develop and explain ideas. Pliny says that "...hieroglyphics told a much deeper and more complete story about what civilization was about and what it was doing" and he is particularly excited that "Now things are beginning to shift the other way...the importance of icon, the importance of art, the importance of grahic...taking the place of words in a way that is becoming much more universal and understandable to many cultures..."  is transformative.
To see ways The Center uses icon and imagery to explain concepts, start with the
Lenses
for a Maximum Potential Future.